I am not a proponent of the Single Self theory. We wear variations on the various roles, job-titles and social labels we are given. Masks if you will. The masks can take on a life and personality of their own and when we are weak-willed and/or merely superstitiously enthralled they can lead us and change us. Jack Vance touches on this briefly in the first of his Planet of Adventure series The City of the Chasch.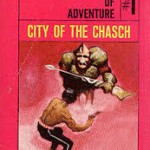 The tribal nomad humans that the hero Adam Reith meets incorporate masks (or Emblems) and the Emblems' personalities into their society. Reith's first companion, Traz Onmale, wears the Emblem of the tribe's leader (Onmale, the origin of his surname) but Reith convinces him to give it up and escape the tribal life with him. Be observant of what mask you are wearing when and if your actions are of your core self or the mask. Learn to exert yourself above the Will of the mask. Learn to give in to a mask when it best for a situation.
This can be used for self-programming. Uncle Al used to use a large ring, probably some gaudy Masonic thing, and each finger would be assigned personality traits. He would exercise his Will so that when the ring was on say the vegetarian finger, he would act accordingly.
This may seem similar on a lower scale to when we fetishize objects into being our "lucky" T-Shirt or "holy" underwear. However in these cases we think the object comes to us with these special 'magical' properties already endowed, having nothing to do with us ourselves as higher beings. Like that T-Shirt came from the factory cosmically attuned to help Favorite Sports Team win or your G*d only approves of those in certain mass-produced undershirts.
'Chthon' was Piers Anthony's first novel. There is no hint of Xanth in this book, no preponderance of puns. Word on the net is this book took Piers 7 years to write, some of those years while he was in the army. 'Chtnon' has a dark oppressive feel about it at times. Hell, the title itself refers an underground, 'inescapable' prison.
The book begins with our protagonist Aton 5 entering Chthon as a prisoner. Interesting name our protagonist has. Aton (or Aten) was the sun god that the Egyptian pharaoh Amenhotep (aka Akhenaten) tried to set up as Egypt as the center of a monotheist religion. So at the beginning of the book we have a sun god thrown into the darkest underground with no hope of escape. This theme appears in classical mythology with Ra's chariot traversing the underground every night. I always saw a correspondence as well with Christ's apochyphal travels through Hell in between Good Friday and Easter resurrection. Seen in that light, the book starts to take on the stance of a more personal struggle by the author, Mr Anthony (Aton?) determined to cross the Abyss and free himself. A 7 year journey to break out and become the author he wanted to be.
There is a second plot/theme in this book. Aton 5 as a child met a siren, a 'minionette' named Malice. The unfolding folklore is interesting, everyone has a vision of an idealized love interest created as from childhood. Then about three quarters of the way through this second plot takes on a dimension that can easily be confused with misogyny. I don't think it is. Frankly it seems to me that Piers had seen many abused women in his life, maybe raised by one or early formative dating, and projects that onto female characters. Or he goes the other route and shares with us an internalized idyllic fantasy. Not misogynist merely unenlightened. Keep in mind that this is Piers' first novel and he went on to change and grow. I'd recommend his Incarnations of Immortality series to a difference 15 years later.