Like many of my technology postings, this is really here for my own notes on problems I run into, the solutions I try and what works when. They are updated as I learn.
Problem: 10.17.17 When running a Windows 10 update, I receive the error 0x80070422.
Solution that worked: In Cortana, type in "Services". Right click on the "Services: Desktop app" result and select "Run as Administrator".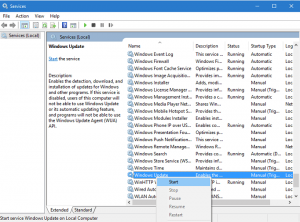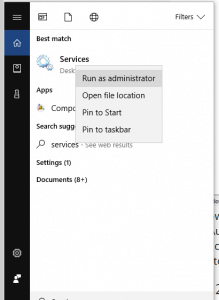 In Services, scroll down to "Windows Update", right click on it and select "Properties". Make sure Updates is enabled and started. Maybe even stop it and start it again.
Worked on 10.17.17.