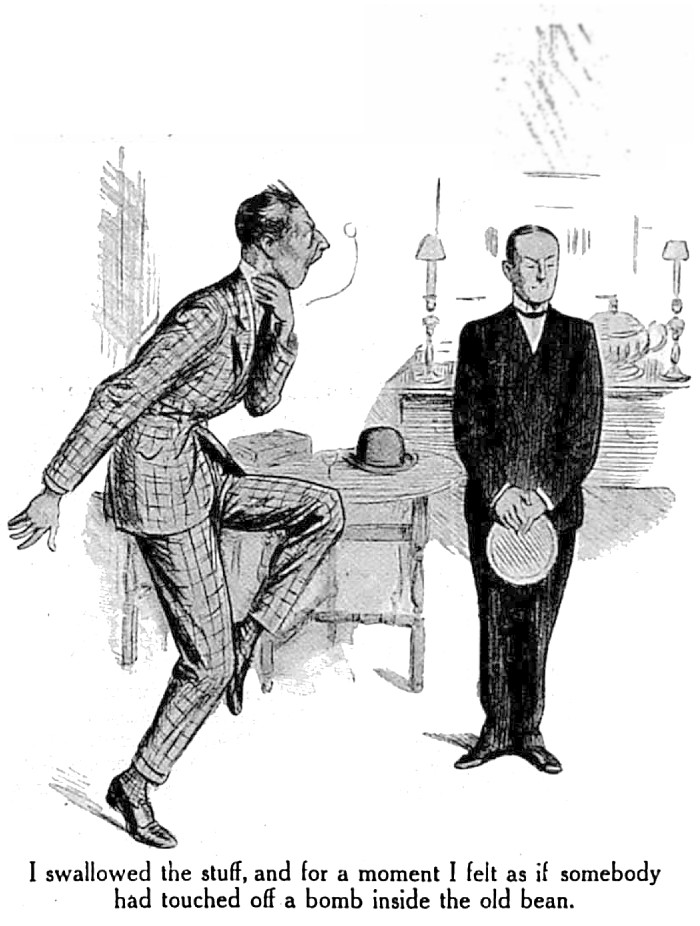 By A. Wallis Mills(Life time: 1878–1940) - Original publication: The Strand MagazineImmediate source: https://www.madameulalie.org/strand/Jeeves_Takes_Charge.html, PD-US-expired, https://en.wikipedia.org/w/index.php?curid=62767318

He makes me laugh. P.G. Wodehouse's writing tickles me. His command of British upper class slang is wondrous. His characters are caricatures, and yes, the whole thing feels like a sardonic send-up of blue-bloods.
This is a short story and pretty much an introduction of Bertie Wooster, the man of leisure, and his competently in-charge valet Jeeves. It is from Bertie's POV, making Jeeves mysterious and crafty behind the scenes.
Somehow Wodehouse belies my instinct to over analyze. The parameters are clear, Bertie is a very privileged, entitled, clueless wanker whose life is subtly controlled and protected by an expert manservant. Hilarity ensues. The prejudices and dark side of the supremely entitled are glossed over for the sake of a good yarn.
All in all, don't expect an Marxist class analysis nor a terse defense of the Manor Life. Relax and let Wodehouse make you giggle at silly men.